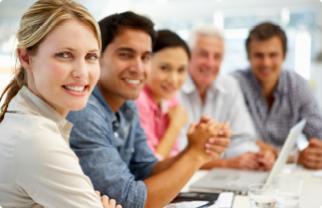 Filled with insider tips from local experts, GoinGlobal Career Guides offer continually updated career and employment information for 120-plus locations worldwide. Job and internship seekers can choose from Country Career Guides, Global City Career Guides and U.S. City Career Guides, featuring resources for the largest metropolitan areas around the world.
With our new translation functionality, all of our career guides can now be viewed in more than 50 languages, making GoinGlobal an ideal employment resource for individuals of all nationalities seeking opportunities both at home and abroad.
With an average of 500 resources per guide, topics range from top job sites and industry trends to work permit regulations and resume/CV guidelines. Resources include both English and non-English sources, making GoinGlobal an ideal employment tool set for students and professionals of all nationalities. All GoinGlobal career guides feature the same table of contents, for easy comparison.
GoinGlobal Career Guides include: 
Job Search Resources – Features the top in-country resources for finding a job: Local job boards, staffing agencies, executive search firms, career fairs, and NGO opportunities.

Industry and Employment Trends – In-depth analysis of industry trends and hiring outlooks by sector, including professional networking contacts.

Financial Considerations – Detailed cost of living information for housing, transportation, taxes, medical care, and other financial factors by location.

Business/Professional Associations and Networking Groups - Professional associations, expatriate organizations and social networking groups for making new connections.

Work Permits and Visas - Developed by an immigration lawyer specifically for GoinGlobal, information includes key work permit and visa requirements for students and professionals with links to application documents and supplemental online resources.

Resume/CV and Cover Letter Guidelines – Expert advice for creating a culturally correct resume/CV and cover letter in formats that meet local employers' expectations.

Cultural/Interview Advice – Insights on the local culture and advice on how to act appropriately in both social and professional settings, including guidelines for interview preparation and follow-up