Corporations & Relocation Companies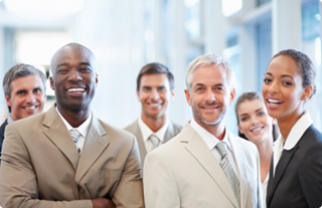 Empower Employees, Their Partners, and Families to Find Success and Fulfillment Abroad
Living in a new location can be exciting but challenging, and with GoinGlobal's support, the journey can be a positive one. As your employees and clients face relocation to new locations at home and abroad, GoinGlobal is a reliable resource that can help ensure that both the employee and their families find success and fulfillment in their new location.
We are the market leader in providing location-specific career and employment resources to 1,000 organizations around the world, including multinational corporations, libraries, relocation companies, academic institutions, and professional associations. Providing constantly updated expert advice for living and working in a new location is our passion – whether employees are moving across the country or around the globe.
Expert Advice for Global Professionals & Their Significant Others
Living in a new location offers a confusing array of new opportunities. GoinGlobal provides career, networking and lifestyle resources designed to enable employees and their families find the best options for their needs. We offer one-stop access to targeted relocation resources, including career and volunteer opportunities, acculturation and repatriation information, and more. GoinGlobal provides constantly-updated tools that have been created for individuals of all nationalities, and the HR professionals that serve them.
As you work with clients facing new assignments, both domestically and abroad, GoinGlobal can help you ensure that the move is a successful one for both the employee and their families. Because partner dissatisfaction is one of the key causes of relocation failure, we are committed to providing reliable location-specific tools to successfully navigate the relocation and acculturation process.
Powerful Resources for Every Relocation
GoinGlobal offers comprehensive, online resources compiled by local experts who know what it takes to work and succeed in their country including:
Listings of professional associations, social and volunteer organizations for business and social networking opportunities

Listings of local executive recruiters and search firms to identify mid and senior level opportunities

Cultural advice and information on professional etiquette and social norms

Country-specific work permit/visa regulations for working and living abroad

Insights on local industry and employment trends, including hiring opportunities by sector