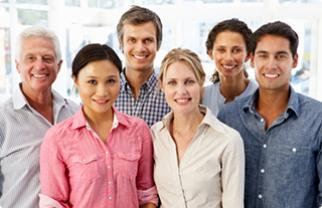 Explore Hiring Opportunities with GoinGlobal's Customized Job Search Database
GoinGlobal's customized job search database features more than 16 million employment listings updated on a daily basis. Our search engine provides the unique ability to identify job and internship opportunities that have been posted in both the local language and English. Users can explore hiring opportunities with public and private organizations of all sizes and specialties, including NGO's and development agencies – all searchable in one place.
Features include:
Robust advanced search options allow users to search by company, industry and date of posting, in addition to conducting simultaneous multiple keyword searches.

Job searches can be expanded to include listings posted in the local language, in addition to English – great for native speakers and expatriates!

Our specialized "Remote Jobs" search filter focuses search results on virtual and remote opportunities.

Users can create MyGoinGlobal personal accounts to save job searches, bookmark opportunities of interest, and receive notifications each time a new listing matching their search criteria is posted.