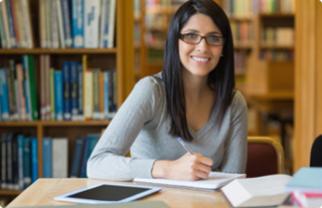 Designed for researchers, job seekers and travelers of all ages interested in exploring working and living in new locations across the country and around the world.
With today's drive toward globalization, GoinGlobal is a robust career and lifestyle resource created to help researchers, job seekers and travelers of all ages learn more about working and living in new locations across the country and around the world.
GoinGlobal's convenient, one-stop resource provides access to constantly updated, location-specific information for people interested in short-term visits or permanent moves to new locales at home and abroad. Designed for individuals of all nationalities, GoinGlobal features local language resources, in addition to English.
Visiting or moving to a new location can be exciting but challenging. As your patrons explore travel to new cities, GoinGlobal is a reliable resource that can help ensure that everyone in the family finds success and fulfillment in their journey. Our database includes career opportunities, financial considerations, cultural advice and more.
GoinGlobal is the market leader in providing location-specific career and lifestyle resources to more than 785 organizations around the world, including multinational corporations, libraries, relocation companies, academic institutions, and professional associations. 
The Library Journal has twice rated GoinGlobal as a "recommended" resource. Read review.
Our comprehensive, online resources are compiled by local experts who know what it takes to achieve personal and professional success including:
Listings of professional associations, social and volunteer organizations for business and personal networking opportunities.
Cultural advice and information on professional etiquette and social norms.
Country-specific work permit/visa regulations for working and living abroad
Providing constantly updated expert advice for living and working in a new location is GoinGlobal's passion – whether someone is moving across the country or around the globe.
More than 16 million worldwide job opportunities searchable in the local language, as well as English, updated daily. Listings include a full range of entry to senior level management opportunities with public, private and even NGO organizations.
A database of U.S. employers who have a historical pattern of hiring international talent through our HIB Plus tool.
Job application and interview advice, including correct resume and cover letter requirements that meet local employer expectations.
Insights on local industry and employment trends, including hiring opportunities by sector.
Detailed company profiles and key contact information for leading in-country and multinational employers with operations around the globe.